Ms. J. Yaros
Top qualities: Great Results, Expert, High Integrity
"Dear Karen, I have written this recommendation of your work to share with others. As a first-time homebuyer I was extremely overwhelmed with the process of finding my home, but Karen made everything easy and fun! She is extremely knowledgeable, thorough and reliable and it is because of her that I now live in my dream home! I not only recommend her, but I also recommend the lender professionals she referred me to."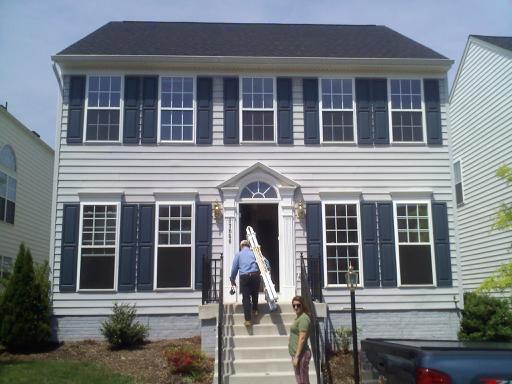 ---
Nina Kohler
Top qualities: Great Results, Personable, High Integrity
"Karen became very involved in helping me at every step in the process of selling my home. She was patient but persistent when dealing with lenders, HOAs, and other roadblocks. She was completely dedicated to providing me the best service possible, up to and including shoveling 40 inches of snow off of my sidewalk and out of my egress well! I cannot stress enough her dedication to her clients, her high level of expertise and the integrity and care with which she performs her job. I would whole-heartedly recommend Karen to anyone seeking to buy or sell property."
---
Suzanne P.
I'm 63 years old and have owned 4 homes. Karen Paris is by far the best Realtor I have ever encountered! She went far beyond the call of duty, and litterally did everthing for me; wow talk about organized! She also accepted exactely what I was looking for, in style and price; she previewed many homes for me, and never once wasted my time with something that wasn't right or in my price range. In fact the whole thing was done in less than 3 months, almost unheard of in real estate, and I got exactely what I wanted, for the price I wanted! Personally, I think she is the Wonder Woman of the real estate business! I would not hesitate in the least to recomend her to someone!!!!!!! I never expected home buying to be so easy!!! Thanks again Karen!

---
Steve Bernhardt
I've known Karen for over ten years as a client and a valued realtor partner. We have together helped many clients fulfill their dream of home ownership over the years.
Her work ethic and professionalism set her light years ahead of her competition in the Real Estate industry.
---
Tom Chess, Sr. Loan Officer
Tom Chess, Sr. Loan Officer, Potomac Mortgage Group, LLC
"Karen and I have worked together and participated in joint training sessions. We've also consulted with each other on mutual clients and Karen's approach to customer service is outstanding. She strives to exceed the expectations of her customers and I highly recommend her."
---
Howard Birmiel
Howard Birmiel -
[email protected]
I've known Karen for well over 20 years, as a business client of mine and before and during her real estate career. She's very energetic, cares about her clients and doing the right thing for them. And she's a skilled real estate agent. A very good choice for real estate.